Company > News
Friday, August 28th, 2009
The Great Taste E-Ticketing Solution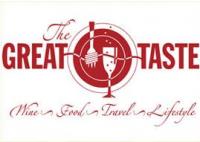 The Greater Hartford Jaycees and Life Marketing & Events have organized The Great Taste, a three day event at the Connecticut Convention Center, showcasing some of the most talented and reputable chefs, restaurants and specialty food and wine companies from around Connecticut.

The weekend of September 25-27, 2009 is sure to be a memorable one in Hartford. Friday night kicks off with The Great Taste Gala, a $150/plate dinner featuring some of the finest chefs in Connecticut. Saturday and Sunday continue with both the Travel Show and The Great Taste Exhibition, which will include wine, gourmet foods, boutique beers and Connecticut's largest Oktoberfest. Tickets are available at www.lifemarketingandevents.com/shop.php
Life Marketing & Events came to New Wave Industries for an online e-ticketing solution that would allow exhibitors and attendees to register booths and purchase tickets for the various events. Once a ticket was purchased, the confirmation email delivered a dynamic link to a printable bar code e-ticket. This ticket was then brought to the event and scanned.
New Wave Industries specializes in trade show registration and complete e-ticketing solutions for events, concerts, comedy shows, and other venue type occasions.
New Wave is also currently in production of an iPhone App that will scan e-tickets, in place of scanning devices on the market. Release date is set for the end of September.
Click Here to Return