Company > News
Tuesday, May 10th, 2011
NWI BUILDS ANDROID MOBILE APP FOR THE CTBEXPO!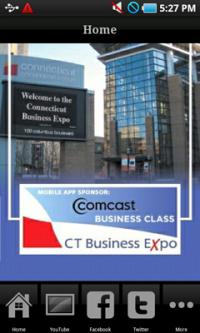 ANDROID CTBEXPO MOBILE APP LAUNCHED!

New Wave Industries and CTBEXPO are proud to announce the official launch of the CT Business Expo mobile app for the Android platform. The app is FREE and can be downloaded by searching "CTBEXPO" on Android Market. The CTBEXPO app includes lots of fun exhibitor and attendee tools including:

QR code scanning
Expo registration
Workshop viewing and sign up
Show floor map
Social media integration
and much more!!

Look for the iPhone version within the next week.
CTBEXPO on Android Market Register for the CT Business Expo
Click Here to Return